Frog Baby Apps Website
Ball State University was one of the first universities in the world to begin engaging in mobile app development. A couple years into that process, the university formed Frog Baby App, LLC to serve as its publishing arm for mobile apps. I designed the initial website featuring basic org info and product pages for each published app.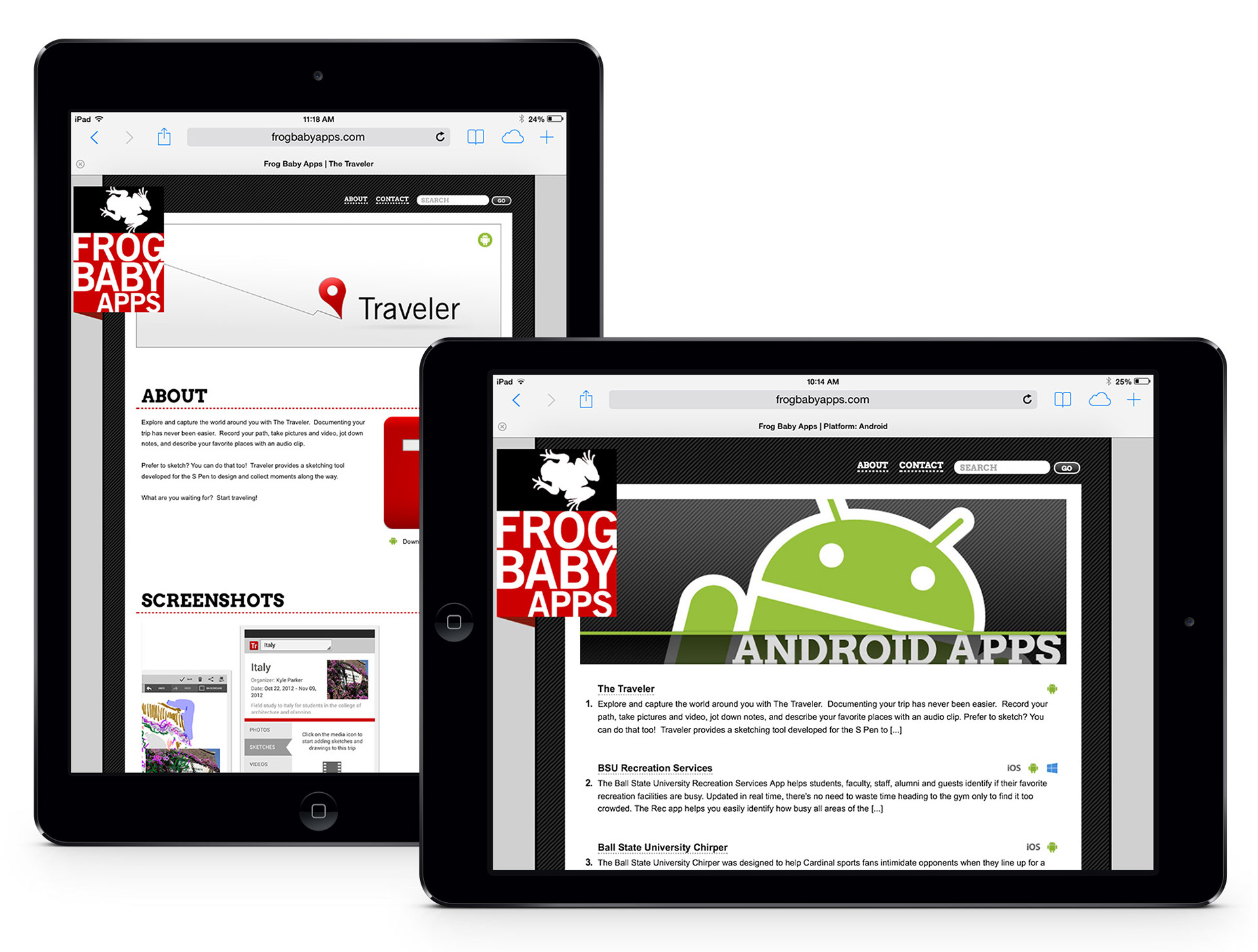 Check out some more work...